New Features


Individual Push Notifications on Microsoft Teams
This was something we already had on the Slack integration, but for MS Teams it required an extra technical step to integrate, which our amazing developers have just accomplished.
Now, every time someone gives you a Tap or ask you to give feedback or answer a pulse survey, you will not only receive an in-APP notification (and email if you didn't unsubscribe), but also a standard notification in MS Teams Activity's Feed: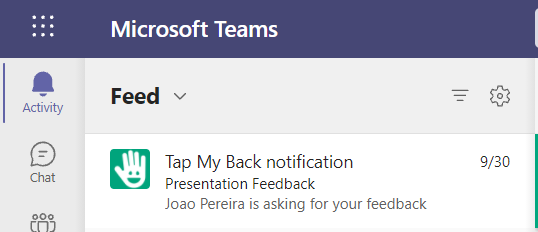 ---
Pulse Surveys new edition options
Now you can adapt Tap My Back survey templates or create your own even faster and providing more context to the people that will need to answer it:
-you can quickly change the order of the questions;
-copy the questions to create new ones;
-add a complementary description for the survey, guiding the respondents about the expected outcomes or also add more context to isolated questions.
Check it on the APP or find some examples below: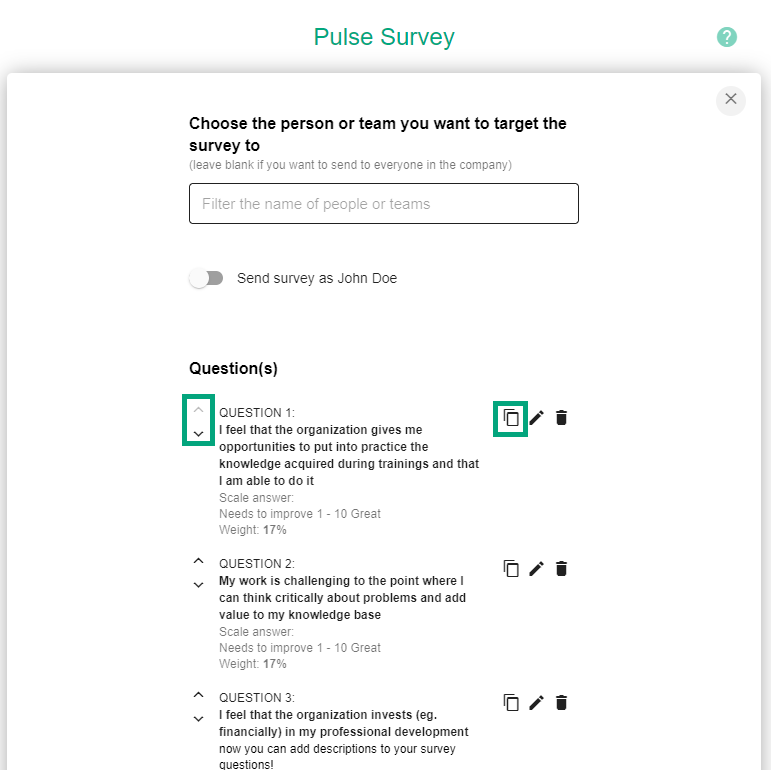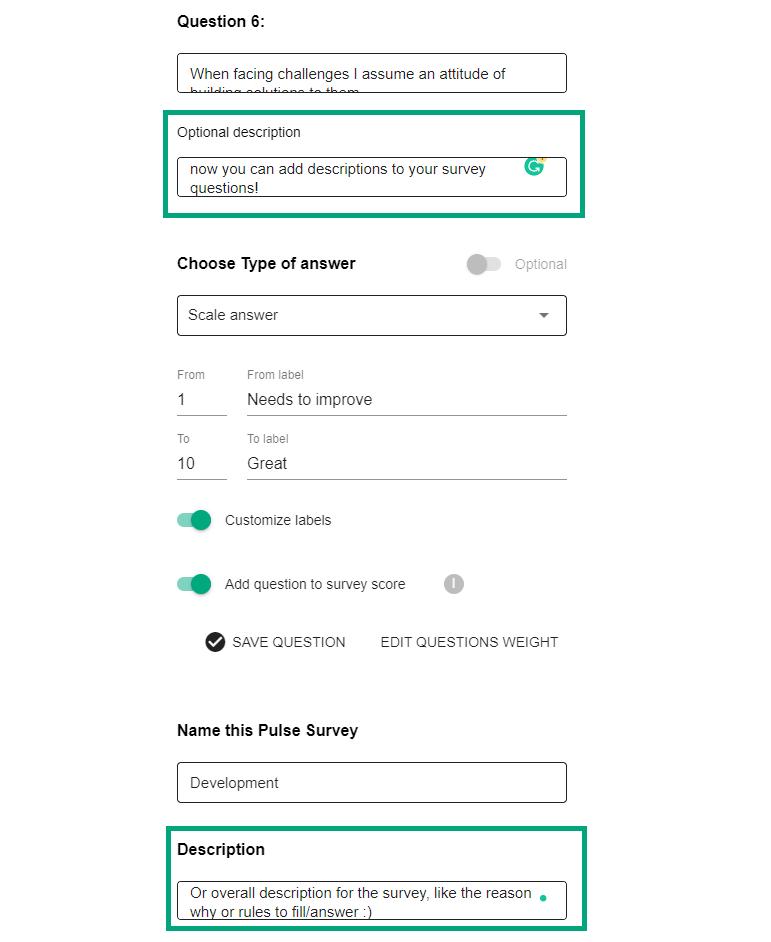 ---
Fixes & Improvements
New design on the Feedback history menus
As you may have noticed, in the last months we have been working in improving the user interface (you can call it design!). Last month our design targets were the Feedback history menus. Check it out in the Feedback Hub: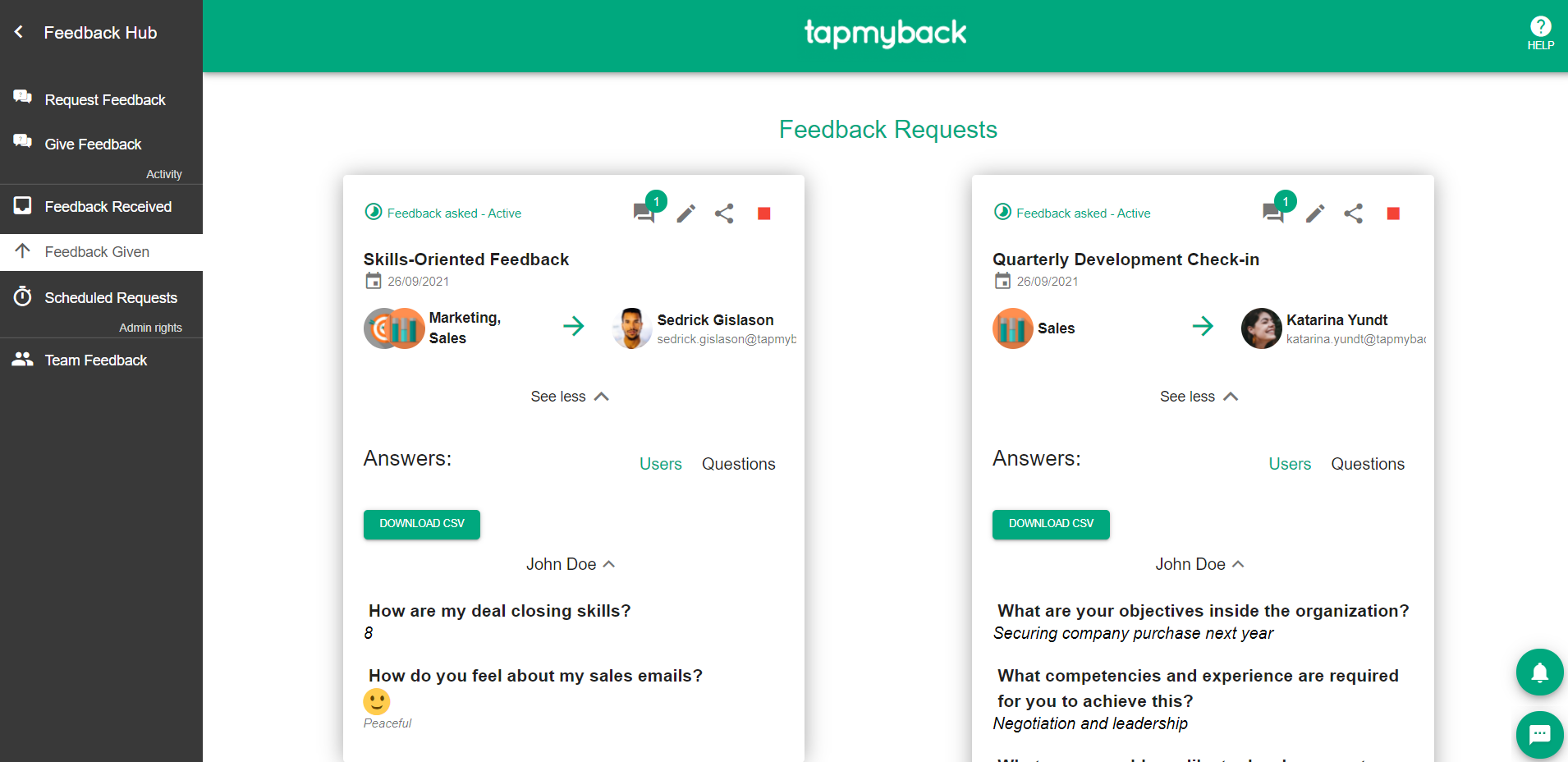 New design on the User and Teams management menus
And speaking about design, check out the new experience in users and teams management: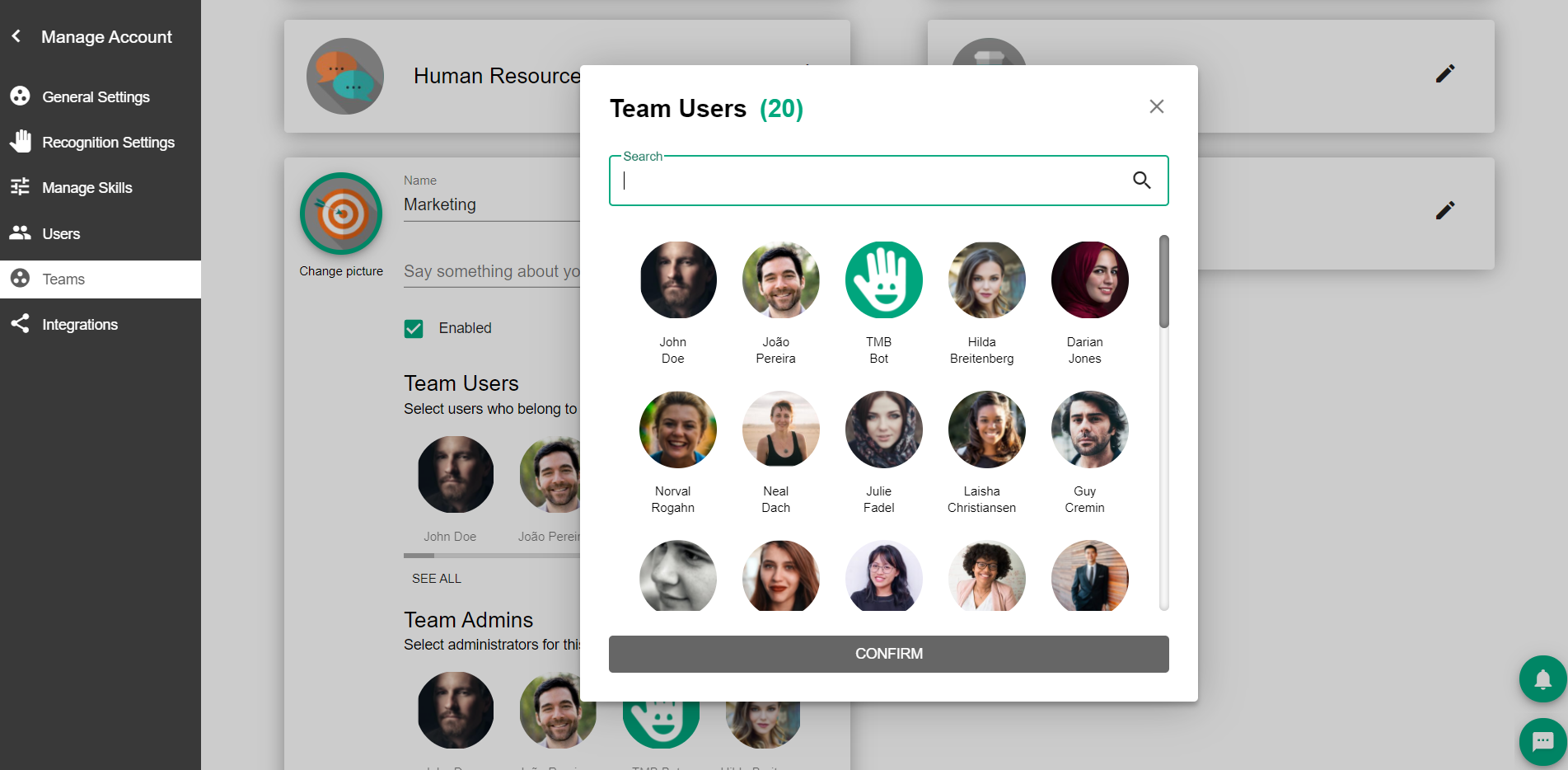 Added more Feedback statistics to exported data report (CSV)
Now all the analytics about feedback you can see directly on the APP, you can also export here: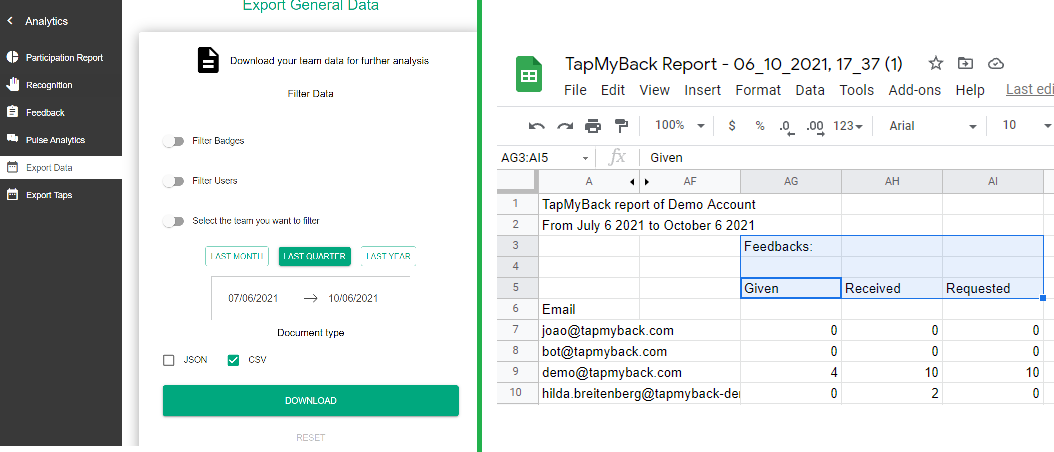 Search formatting issues on Team Feedback menu - fixed
Now you can filter by user or team, both in laptop and smartphone, and it goes as smooth as below: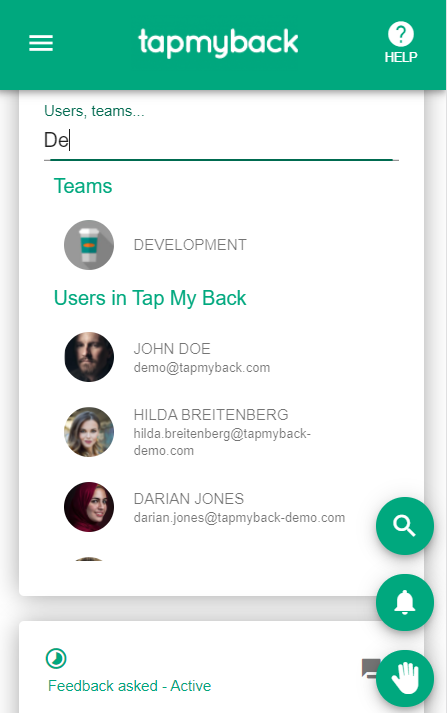 Skills question was appearing in feedback templates without being set up - fixed
When creating a new feedback template, even if we didn't setup a skills type of question, it was appearing when we were about to use the template to give feedback. One more 🐛 exterminated!
Other minor fixes include:
-Skills filtering was not returning all the possible skills for that account/team;
-Survey description was overlaying the survey title, when too long;
-Mood and eNPS surveys were returning to "active status after archiving it;
-Decimals in weighted answers, while creating a new pulse survey;
-Interface issues when trying to save edited questions on a pulse survey.
Please let us know if you have any feedback regarding these new features and improvements by sending us an email to [email protected] or by using the chat widget on our page.