After integrating Tap My Back with Office 365 you're just a few steps away to start your recognition experience inside Microsoft Teams.
Here are your next steps:
Click to Install Tap My Back App for Teams
Use the email account associated with Tap My Back
Go to Microsoft Teams > "more added apps" on your Microsoft Teams sidebar menu and look for Tap My Back
And it's done!
Now you're able to give recognition and check your news feed or profile directly from Microsoft Teams.
News Feed
Give Recognition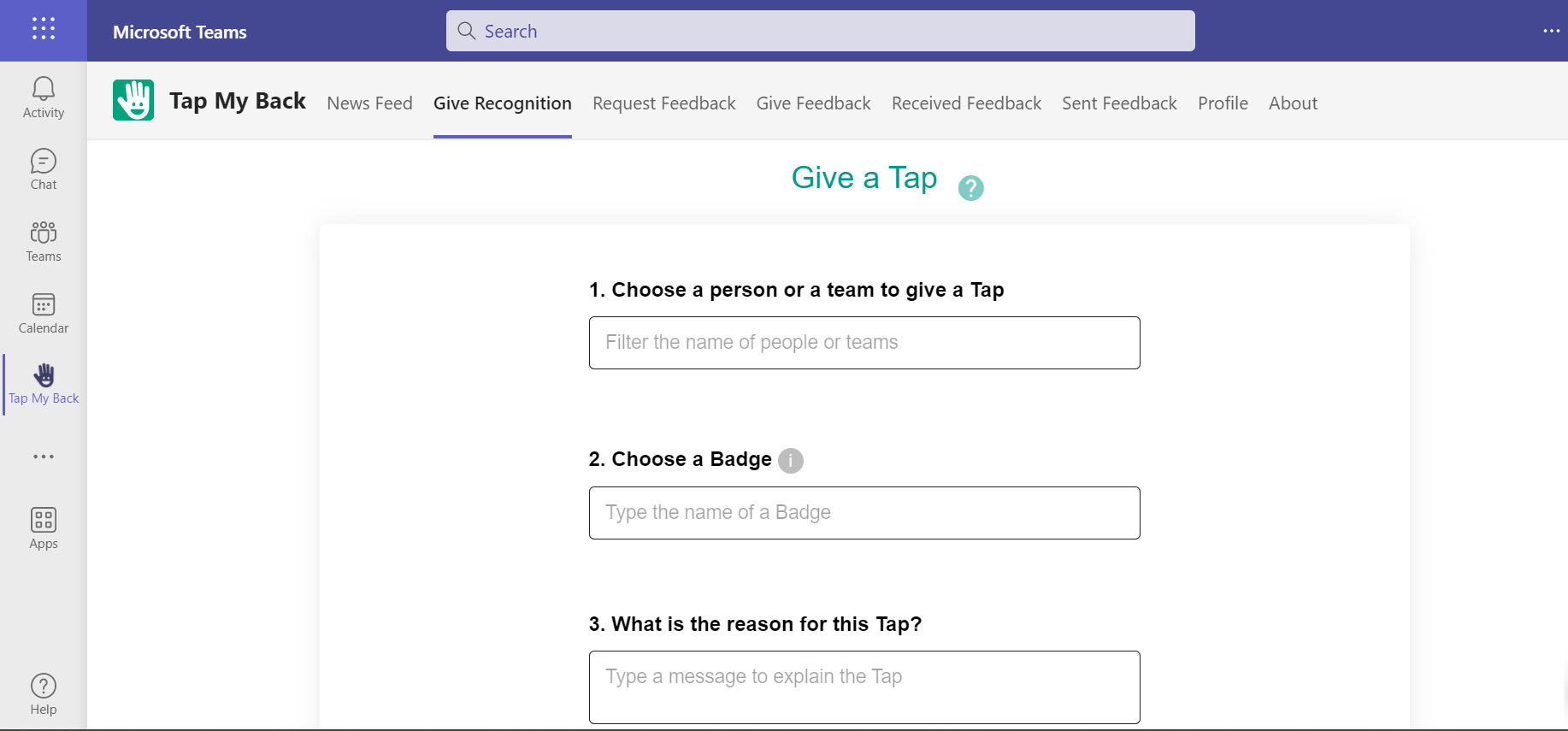 Personal Profile
Also, the recognitions can appear on your team chat!
On your Microsoft Teams account, select the channel where you want to receive notifications regarding Tap My Back activity.
Press the options icon of that channel and select the option "Connectors".

Search for your application and we'll do the heavy lifting! After this you'll be able to see notifications like this one: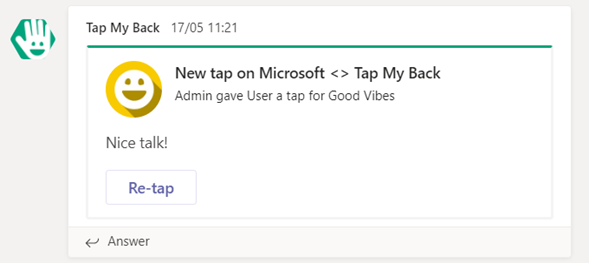 We hope this integration adds value to you! And if you have any doubts don't hesitate to reach out to us (through [email protected]).
Huge Tap to you!
PS: Please rate this article, so we can make it better over time. Thanks, again!