Hey! 👋
If you want to run your personalized analysis on the activity going on Tap My Back, you can export data straight from our app, in JSON or CSV formats.
Go to Menu > Manage Account > Export Data
You can choose to filter data by Badges, Teams or Users;
Set the time frame that will be relevant for the analysis - by selecting the Start Date and the End Date;
Choose the format on which the data will be downloaded.
Click DOWNLOAD.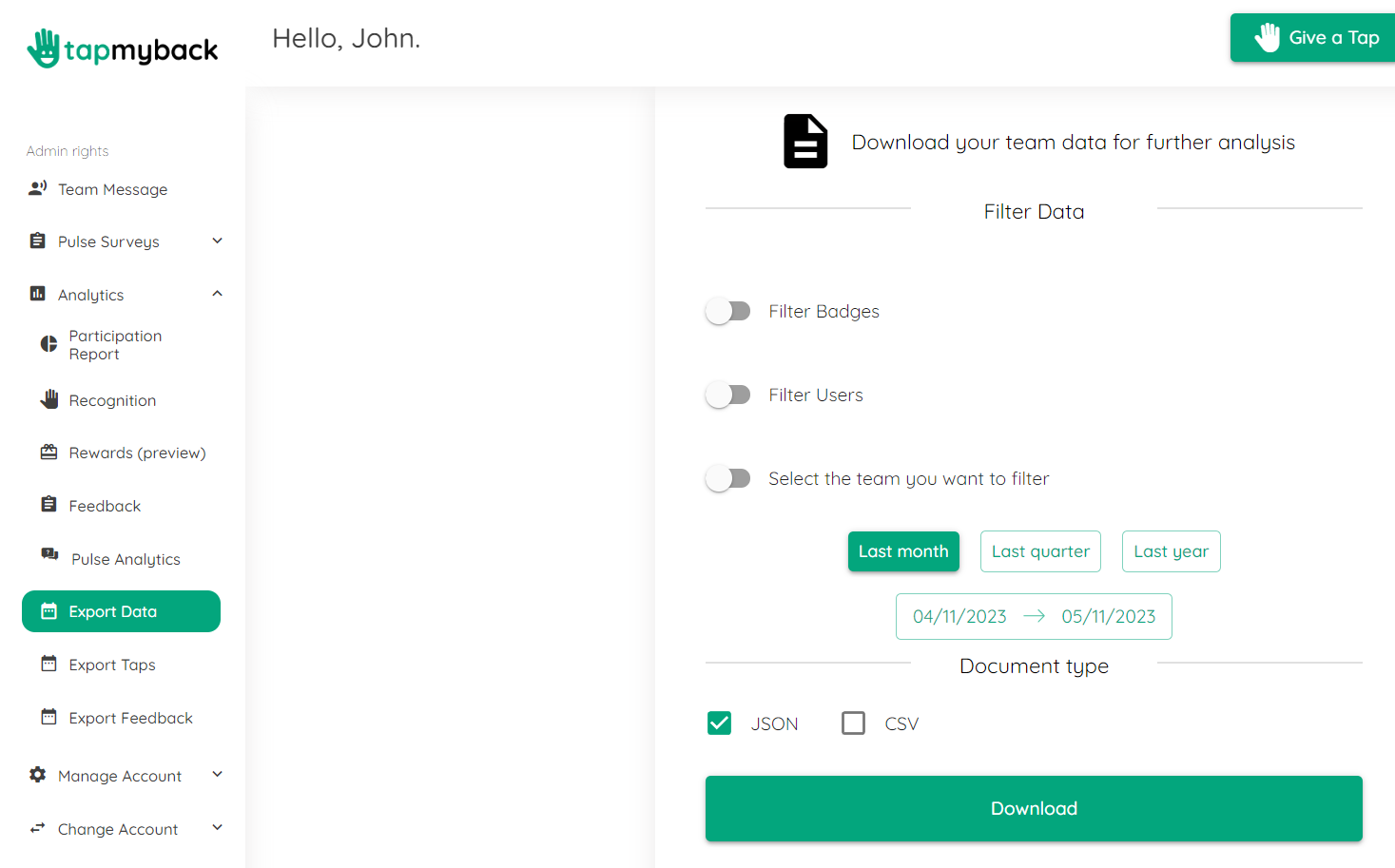 Hope this was helpful,
Keep up with us!